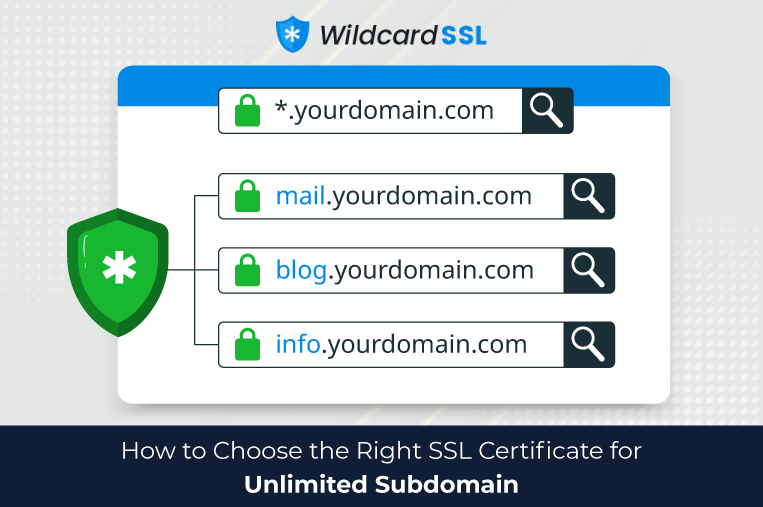 Many of the world's most proficient cybersecurity experts have wholly embraced Sun Tzu's "The Art of War" for its principles on preparing and managing conflict. Sun Tzu argues that the best strategists are those capable of controlling situations through intelligence.
Cybersecurity experts can leverage Sun Tzu's school of thought to protect their organizations from attacks. So, once an organization establishes a thorough understanding of the attack surface, they are able to deploy the most effectual security protocols to safeguard their organization's critical assets from threat actors. And what better way of doing so than using an SSL certificate?
Basics of SSL Certificate
There is vicious cyber warfare ongoing, and it is costing companies arms and legs. Companies spend a hefty amount of resources on their security postures every year. Whether through cybersecurity tools, products, and services. But with all these, the occurrence of attacks seems not to be ceded. Instead, data breaches are skyrocketing at a worrying pace. Should companies wait until they are hit to forge cybersecurity defense strategies?
In the words of Sun Tzu: "The greatest victory is that which requires no battle." Falling victim to a cyberattack means you are engaging in battle. You are waging a battle with an unforeseen foe who has already won by stealing your data (intellectual property, trade secrets, credit card info, and financial data) or has locked you out from accessing your system.
Whether you fight back or surrender through ransom payments, the burden you feel on your back is heavier than what you would have felt if you had taken security measures. "The opportunity to secure ourselves against defeat lies in our own hands." One of the best ways to win a war against data theft is to buy and install an SSL certificate on your site. The certificate encrypts browser-server communications, concealing them from eavesdroppers and prying eyes. Any website owner who truly values the security of their website must take the leap of faith and install the certificate.
But a website cannot be said to be entirely encrypted unless the certificate covers the primary domain alongside all subdomains falling under it.
Understanding Subdomains
Whenever you visit a website, you will notice the URL address on the search bar keeps changing slightly depending on your location on the website or the web page you are visiting. For instance, you can visit any company website to access the products and services offered. Or, you can visit the site to access the website section that serves blog content.
Sometimes referred to as a child domain, a subdomain is the additional piece of information included at the beginning of a website's domain name to allow a website to separate and organize content for specific purposes. Essentially, subdomains separate a section of a website from the main site.
The Subdomain Structure
There are three elements of a subdomain structure.
The top-level domain (TLD)
Main/base domain
First-level subdomain
Consider this example: Blog.mywebsite.com
.com is the top-level domain
Mywebsite is the main domain
com is the second-level domain
mywebsite.com is the subdomain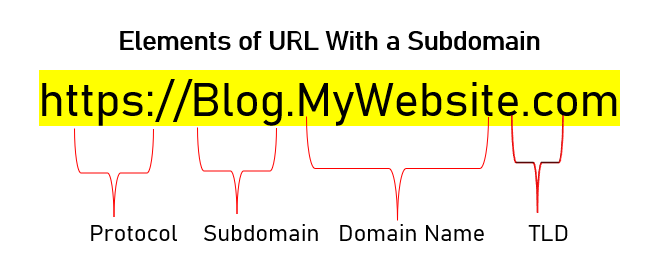 SSL Certificate for Unlimited Subdomains
It would be best to ensure all website subdomains are covered instead of having a single certificate covering your primary domain. Without having a subdomain certificate, attackers have a clear pathway for intercepting communications through the subdomains. This will potentially open up a website to all sorts of attacks, including man-in-the-middle attacks, malware infections, phishing schemes, and many more. To make matters worse, search engines will flag those pages as "not secure," which would hurt your reputation, traffic, leads, conversion rates, and sales revenues.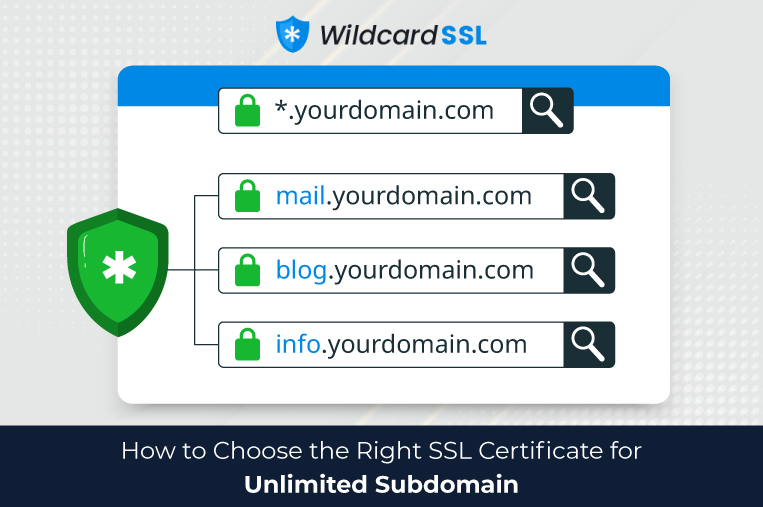 But does this mean you have to buy an SSL certificate for each of your 100+ domains?
Wildcard SSL- The Best Certificate For Subdomains
Well, buying an SSL certificate for each subdomain is an option, but not a favorable one. Come to think of it; you have a hundred subdomains; you have to buy a hundred certificates and perform a hundred SSL configurations and renewals. This is utterly cost-ineffective and labor-intensive.
And this is why wildcard SSL certificates come into the picture. Wildcard SSL certificates allow companies and website owners to cover their primary domain alongside all the subdomains using only a single SSL certificate. It is a versatile certificate that eliminates the need to purchase multiple certificates for all subdomains.
Since, only a single wildcard SSL is needed, it means that you only purchase the certificate once, install and configure it once, and renew it once. SSL certificate makes everything hassle-free. Even more interesting is that it is possible to cover new subdomains in the future. All you need to do is to denote the main domain and list all subdomains with the asterisk (*) key.
Please note that the Wildcard SSL certificate can only cover subdomains at the same level. So if you wish to cover subdomains on another level, you will have to purchase multi domain Wildcard SSL certificate and list the first-level domain as the main domain and the next level as the subdomains.
Multi-Domain SSL Certificate- For Multiple Domains and Subdomains
Multi-domain SSL certificates secure multiple domains and subdomains. Website owners can list their subdomains and other top-level domains as subject alternate names (SANs), which is why these certificates are sometimes called SAN certificates. With a single multi-domain SSL certificate, it is possible to secure 250 domains and sub-domains.
The best part about these certificates is that they are available in all validation levels: Extended validation (EV), Organization Validation (OV), and Domain Validation (DV).
Things To Consider When Choosing An SSL Certificate For Subdomains
1. The Certificate Authority
You should find an SSL certificate from a reputable certificate authority. Some of the most reliable CAs include GoDaddy, Comodo, DigiCert, and GeoTrust,etc.
2. Subdomain Levels
If your website's subdomains are at different levels, then it would be best to work with multi-domain wildcard SSL certificates. However, a wildcard SSL certificate should be your go-to solution if the website only has a single domain and multiple subdomains at the same level.
3. Validation Level
You can choose between extended validation (EV), organization validation (OV), and domain validation (DV) depending on the level of validation and assurance you need for your website. For dynamic eCommerce websites or authoritative websites that hold lots of sensitive information, you will have to work with an EV SSL certificate. Note that EV and wildcard can not be combined.
4. Certificate Management Features
It would be best if you worked with an SSL certificate from a certificate authority that offers hassle-free certificate management systems. Wildcard SSL offers a streamline certificate management as only single expiry needed to be remembered.
Bottomline
The SSL certificate is one of the most effective cybersecurity tools. Every website needs one to survive in the cruel world of cyber attackers. Ensuring that the certificate covers all subdomains on your website is not a choice but a mandate. This article has explored the aspect of SSL certificates for subdomains. It has proposed wildcard and multi-domain SSL certificates as the best options for subdomains. It has also highlighted some factors you must consider when choosing a certificate for your subdomains.
FAQs
What is an unlimited subdomain SSL certificate?
An unlimited subdomain SSL certificate is a certificate that allows you to secure an unlimited number of subdomains under a single domain.
Why is it important to choose the right SSL certificate for unlimited subdomains?
Choosing the right SSL certificate for unlimited subdomains is important because it determines the level of security your website offers, the cost of the certificate, and the ease of management.
Can I upgrade my SSL certificate to cover more subdomains?
Yes, you can upgrade your SSL certificate to cover more subdomains. You Contact your certificate authority to see if they offer this option.
Can I install multiple SSL certificates on a single domain?
Yes, you can install multiple SSL certificates on a single domain, but it can be more complex to manage. An unlimited subdomain SSL certificate is a better option if you need to secure multiple subdomains.