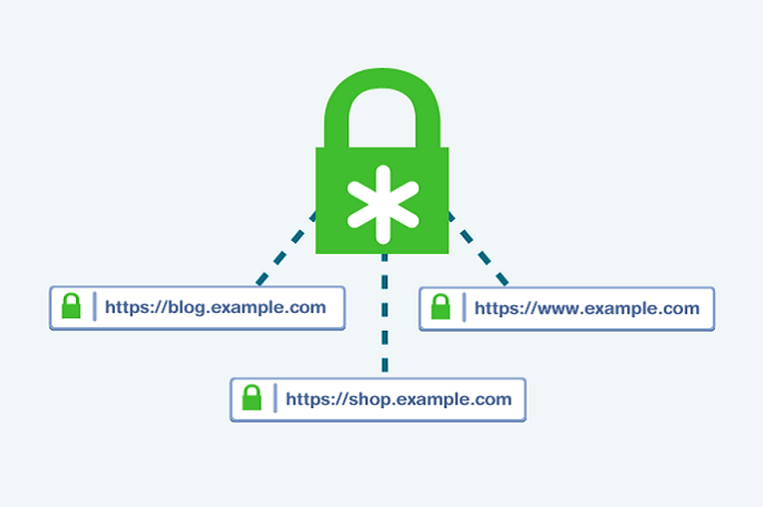 A small padlock that can be seen on every credible website that allays every visitor's doubts about how secure that website is. There are different types of SSL certificate available in the market but today, we will discuss one of the most seeking SSL naming Wildcard SSL Certificate.
It is a more advanced counterpart of SSL certificate.
While SSL certificate secures your main domain, the Wildcard SSL is applied to secure not only your domain but to all its subdomains as well.
It is a perfect option for those who plan to host or manage multiple websites or webpages using a single domain.
As is discernible, with subdomains certificate things get easier to manage and organize. On top of that, the flexibility and other benefits that it extends are unmatchable.
Here are some prominent benefits:
Cost-effective: Cheaper SSL certificates compare to EV SSL certificate.
Convenient and easier to manage for all subdomains.
Secure all subdomains in a single domain.
Ideal choice for small and medium sized business platforms.
Install same Wildcard on different servers
Immediate cover subdomains, when you want to secure subdomain of a main domain, no need to purchase separate SSL for subdomain.
It is a perfect solution to secure unlimited subdomains under a single main domain. Wildcard bears few exciting features including 256-bit encryption, unlimited server licenses, free site seal, etc. With strong encryption, a cybercriminal will find it difficult to sniff ongoing information between the browser and the customer.
Although you might get inflicted with minute security concerns, the benefits ensued are well worth the efforts you would put in tightening your security. It saves ample amount of time, money, and keeps everything organized.
However, before applying for a Wildcard SSL certificate, don't forget to identify and evaluate your requirements.