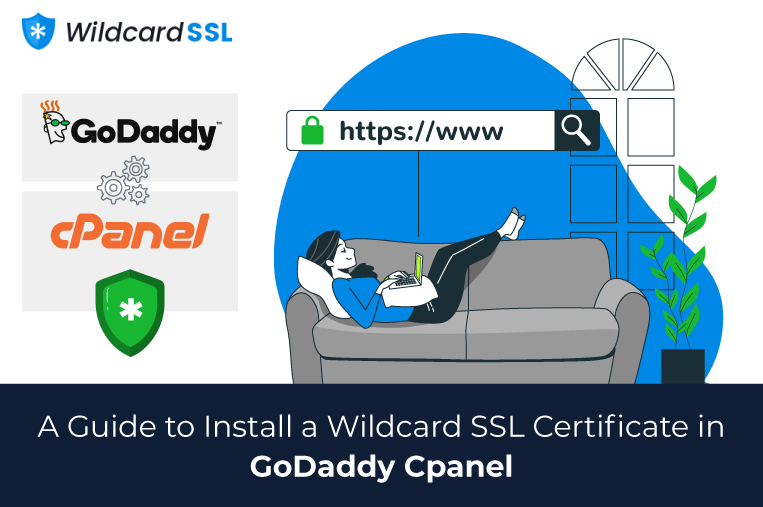 Providing a secure experience is one of the most important aspects of any business. If your website is unsafe, users will not trust your business to transact. This is where SSL (Secure Socket Layer) certificate can help your website with encryption-based security.
SSL protocol helps protect the data exchanged between two systems. For example, if a user interacts with your website for data, it helps secure communication. Further, SSL certificates encrypt the traffic between your website and the browser, ensuring that your customer's data is protected.
Nevertheless, which SSL should you use? Security is crucial across all of them if you have multiple subdomains like human resources, sales, purchase, or customer support. Here, a wildcard SSL certificate helps you do precisely that without spending too much. It allows you to secure all your subdomains with a single certificate.
Many different certificate authorities (CAs) offer higher security at affordable prices. One such CA is GoDaddy. It offers several features and highly trustworthy SSL certificates for your website. Here, we will discuss installing a Wildcard SSL Certificate in GoDaddy cPanel.
Overview of GoDaddy Wildcard SSL Certificate Installation,
Installing the GoDaddy Wildcard SSL certificate begins with the certificate issuance process. So, how can you get a GoDaddy wildcard certificate?
The first step is creating a certificate signing request (CSR) containing a public key and all the necessary information regarding your organization. Using the information in your CSR, a CA can verify the identity of the app developers to users.
The CSR generation process varies depending on your server. Further, you need to provide information about your organization or application developer, like a common name, organization, organizational unit, city or location, state, country, and passcode.
SSL request and CSR submission process
Once you run the command, CSR is generated, which you can copy to a text editor. The next important step is to request SSL through CSR. To request a wildcard SSL certificate, you can visit official website or contact authorized resellers.
After purchasing the SSL certificate, it is time to create a CSR (certificate signing request).
Browse GoDaddy product page; under Web Hosting, next to the Linux Hosting with cPanel, click 'Manage' button. CSR generation in this cPanel is simple, as you can directly access the product page to generate requests.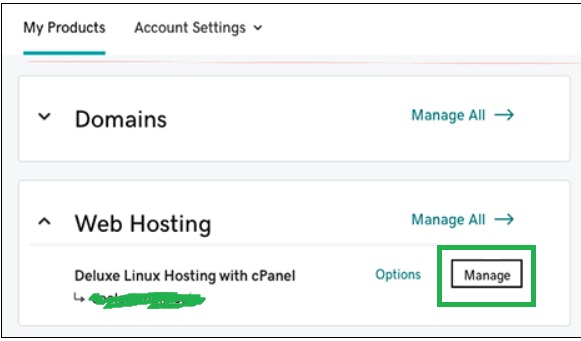 In Account, click cPanel Admin.
In cPanel Homepage, Click SSL/TLS in security section.
Now, under Certificate Signing Request (CSR), click on Generate, view, or delete SSL certificate signing requests.
You need to provide few details in Generate a New Certificate Signing Request (CSR) section. The details include key, domain name (add asterisk in case of wildcard domain), city, state, country, registered company name, etc.
Finally click on Generate button to create a CSR.
CSR generation for GoDaddy cPanel
GoDaddy will verify the details once you have the CSR generated and submitted. Then provide basic organization details and complete the domain validation process. Once the verification process is done, the GoDaddy wildcard certificate will be issued. You can download the cert file bundle from the email sent to you from GoDaddy or get it from the dashboard account on the official website.
Installation Process of GoDaddy Wildcard SSL Certificate
Now that you have downloaded the cert bundle from your GoDaddy account, it is time to install the GoDaddy wildcard SSL certificate.
GoDaddy wildcard SSL certificate installation in cPanel
To install an SSL certificate on the cPanel server, go to your account on GoDaddy and select "Web Hosting." Next, use the following steps to install the certificate,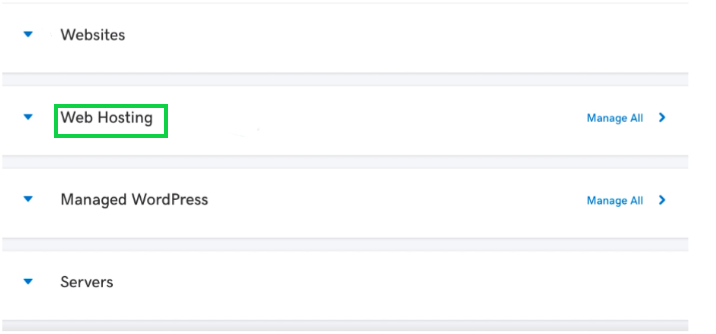 Select "Manage" on the cPanel account and choose the "cPanel Admin" option.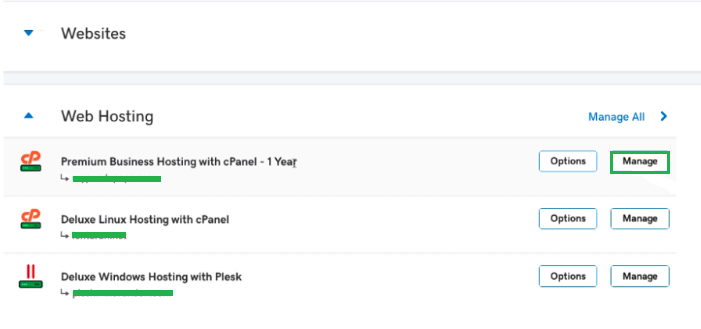 Find the Security menu and select SSL/TLS.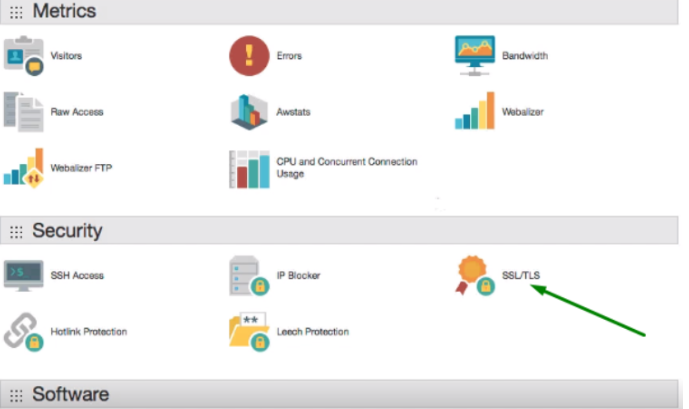 Click Generate, view, upload, or delete SSL certificates under Certificates (CRT).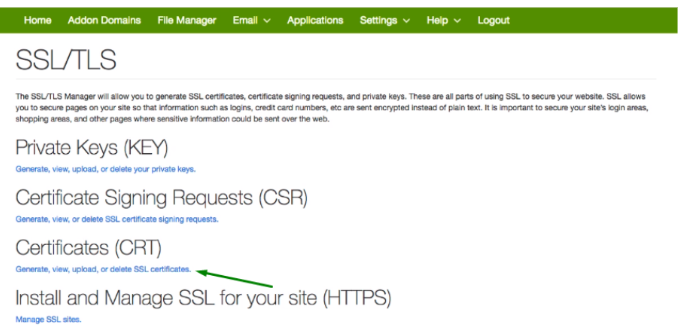 Under the Certificates (CRT) option, select "Upload."
In the "Upload a New Certificate" section, you will find an option to upload the .cert file.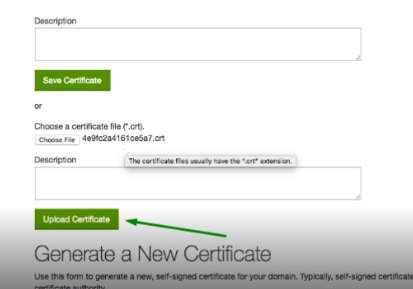 Click on "Choose File," and upload the certificate file saved on your local system.
Select "Upload Certificate, and your certificate file is uploaded on the cPanel
Now, go back to the SSL/TLS manager and under "Install and Manage SSL for your site (HTTPS)," choose "Manage SSL Sites."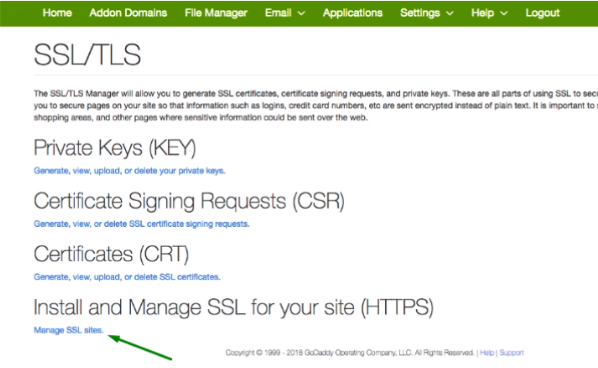 In the "Install and Manage SSL Website" section, you will find an option called "Browse Certificate."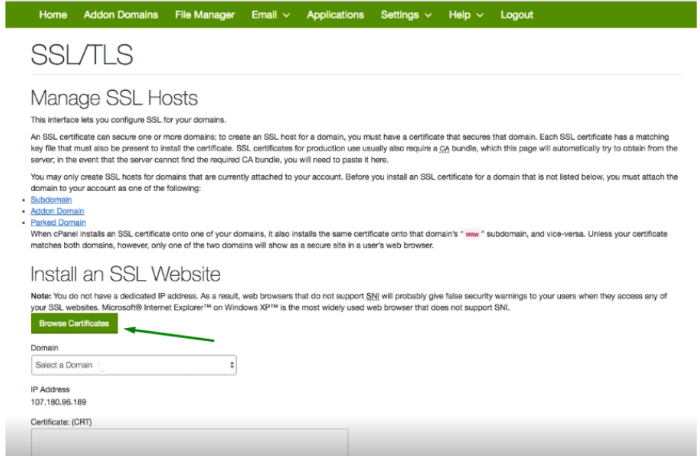 Click to browse your installed certificate and select "Install Certificate" at the bottom and your GoDaddy wildcard SSL certificate will be installed on GoDaddy hosting cPanel.
Conclusion
If you want to improve website security, installing a GoDaddy wildcard SSL certificate is a great way to start. It allows you to encrypt the traffic between your website and the browser to protect your customer's data. Additionally, you can provide a secure experience for your users by installing it on your website.
Here we have discussed the installation process for wildcard SSL certificates in GoDaddy cPanel. You can choose the method according to your server type and secure websites.